Sign up for our newsletter and get 10% off on your next order!
PEOPLE POSTERS
Male or female, newborns or elders, white or black, your next-door neighbors or your adoring idols,… you can find a varying number of portraits and people posters here for various purposes. These are self-portraits, pictures, photographs or graphic arts in color or black and white. It's a good idea to use images of characters to create a particular ambiance for any space in your home. Moreover, you can use these wall arts of people from your ethnic group or your nation to clearly state your identity with your visitors. Let's your house become originally attractive!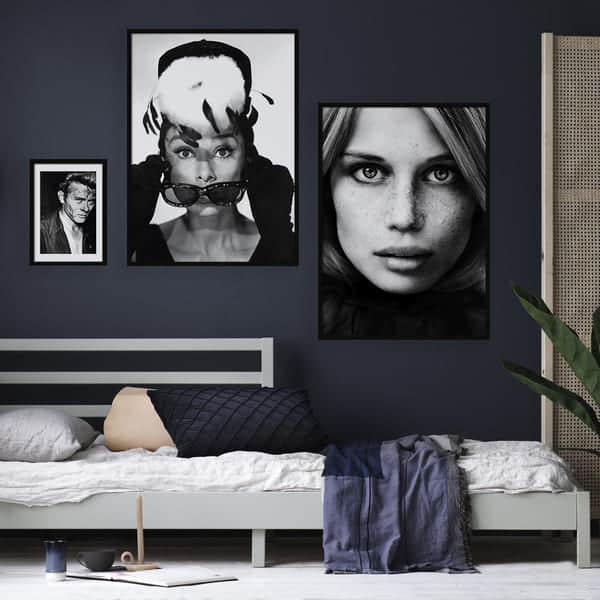 MULTIPLE PEOPLE POSTERS
No need to go far away seeking ideas for artworks when people themself are treasures of art. We have posters showing body parts such as hands, feet, eyes, lips,… Portraits of girls and boys, youngsters and elders with different poses are all available here. Even abstract posters created by setups related to human are also ready for sale in our collection. Moreover, we have pin-up portraits of superstars like Audrey Hepburn, James Dean, Brigitte Bardot. All of these canvas prints are obtainable in different sizes horizontally and vertically. You will be amazed by how a person can become an œuvre d'art like that.
HUMAN BEING AS AN ARTWORK
People and their body part in a frame, they are still but they can looks lively. Long ago, in royal palaces or castles, people used portraits of their ancestors or the ascendant to promote nobility. In modern days, this tradition still continues when images of human bring about the vibe of life. Otherly say, people posters can speak their own language. However, instead of using our relatives' images, we have more artistically aesthetical wallpapers for decorating. They are gathered all in a bucket full of artsiness. Come and shop!