Sign up for our newsletter and get 10% off on your next order!
KIDS POSTERS
Colorful pictures, superheroes, unicorns, cute animals, alphabet,… here gathered adorable or educational images for children, which are suitable to be hanged in your house or kindergarten, schools. These can help your kids develop fine art/photographic/creative ability, inspire them to be an art-creator. Or simply, just to make their childhood dreamy, funny as it should always be. And who said these posters should only be for kids? They can be used to heal the broken soul of adults who want to find their treasured past and keep it with them.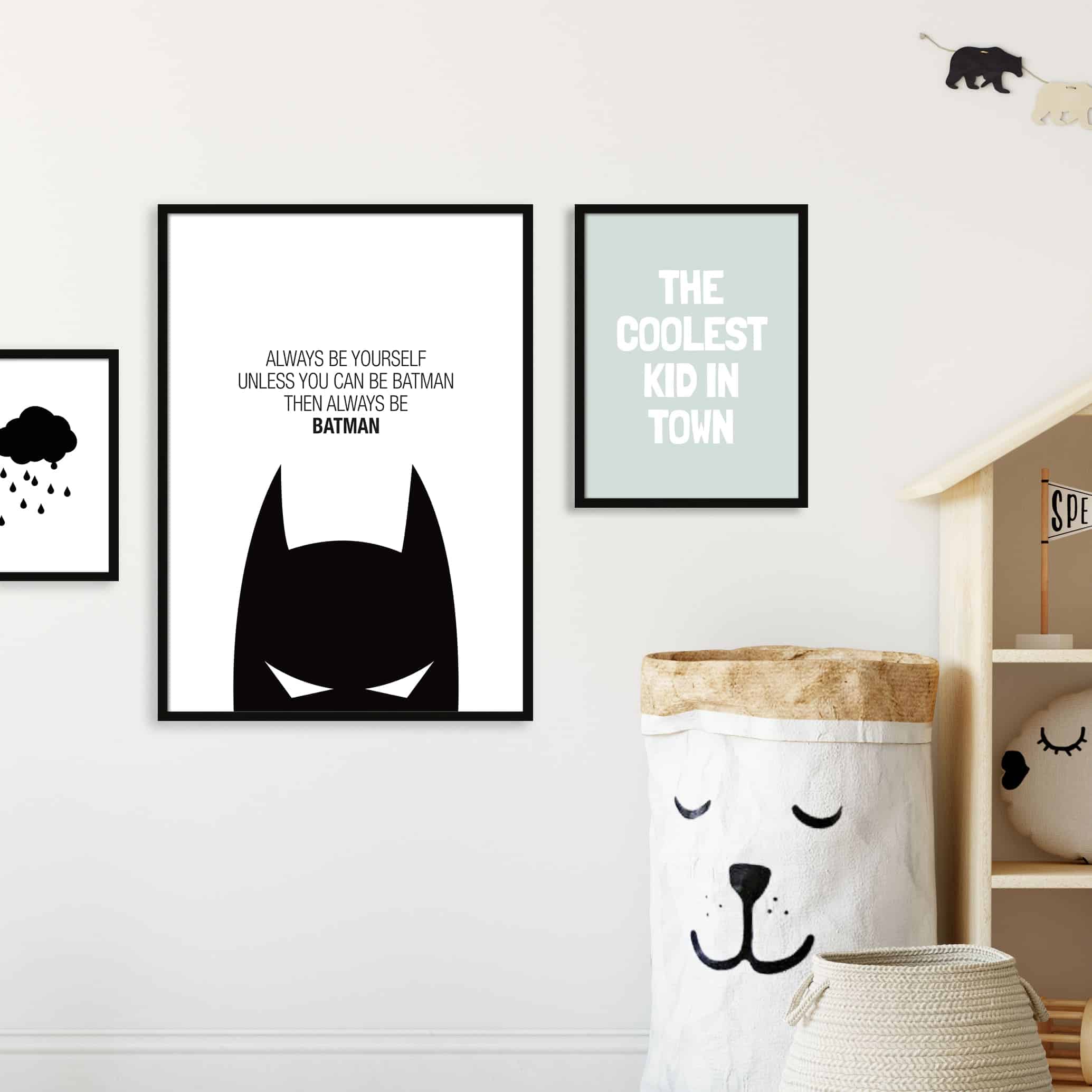 POSTERS FOR ANY CHILD
What image from a poster do kids love? Superhero poster, anime, princess, ice cream or cute animal? Any of these or other kinds of wall arts that are cute, funny, we all have for you. Or maybe you want some posters with letters and quotes to educate or to encourage your children like an alphabet? You can try searching for them using keyword "text poster". We collected images that are cute and colorful or in pastel colors. Besides, we do respect the difference in each people. Therefore, we do have canvas prints looking scary or sad, suitable for each child's personality.
BRING THE WORLD TO YOUR KIDS
You can use these canvas prints to decor the room for your baby, or as a gift for a christening, a welcome of a newborn, birthdays. Your children have their first recognition of art through cute wallpapers in their room or at school. Parents, teachers use posters for kids to visually teaching them everything: alphabet, music, math, drawing,… Instead of making them be addicted to electronic devices, we can use posters as large-size book pages to show kids how the world are. They are available now at Artsy Bucket for sale!!