Sign up for our newsletter and get 10% off on your next order!
HEALTH POSTERS
Health posters not only decorate your house but also motivate your family members to take care of their health every day. Additionally, they bring a comfortable and energetic feeling for you. They are suitable to hang on anywhere in your house especially the living room, kitchen, and bedroom.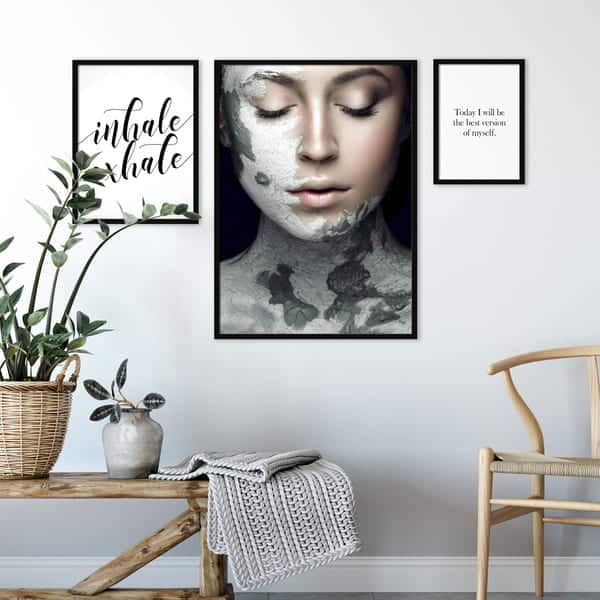 AN ASSORTMENT OF HEALTH POSTERS
Eating cleanly, doing sport, keeping a good mental health – that are what you should do if you want to have a good trim. We have posters of different styles to remind you about a healthy lifestyle. They aren't just beautiful wallpapers but also practically useful images. Besides, we also keep posters showing how worse you get if you follow bad routines. You can use these wall arts in your own house, or in schools, beauty salon, clinics. They are available with horizontal and vertical directions.
WELL-BEING FROM INSIDE TO OUTSIDE
When you have a good health, you are ready to have everything else. The posters we selected are like a reminder of healthcare. You know Yoga? It's a type of physical, mental and spiritual practice that help you stay young and balanced. The key for this activity as well as other kinds of sport is the breath. Besides, you can use natural substances as a mask for your face and body. With a good look, you'll be confident in any situation. Finally, your mental health is the ace. You believe in yourself, you live happily, so you get a good health. You must hear a lot of magical stories about healing diseases by keeping a good and calm mind. Hang them in your room or in a beauty salon for loving fitness everyday.