Sign up for our newsletter and get 10% off on your next order!
FOOD AND DRINK POSTERS
Food and drink posters with many colors bring not only nice and warm space but also cooking inspiration for you. Moreover, you can create a wonderful space where your family members can cook, talk and keep the happiest memories together. You should choose stunning posters from our collection and hang them in the kitchen or dining- room.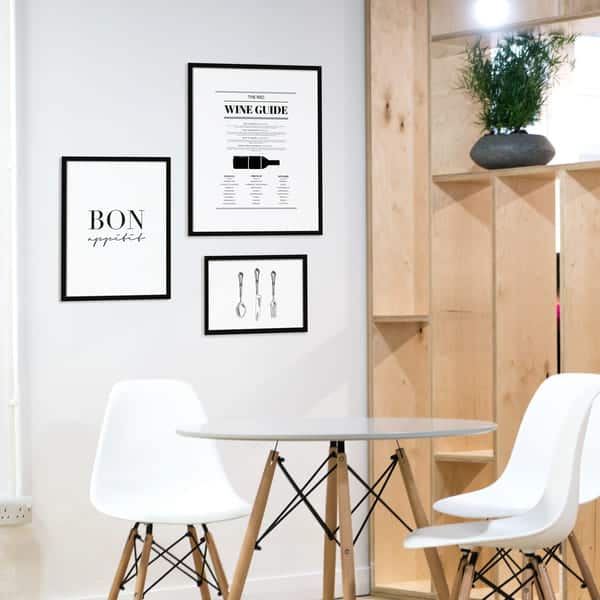 FOOD AND DRINK WALLPAPER IN DIFFERENT STYLES
Posters for food and beverage businesses and food lovers are here! The industry of food and beverage productions and services must be the busiest one in the world. Who don't need aliment? Must be aliens! Hence, canvas prints of aliment are here, from finger-licking good meal posters to text posters wishing you a "bon appétit". They help create a good space for enjoying food. These wall arts are ready for sale at Artsy Bucket now! Grab one!
WE ARE WHAT WE EAT AND DRINK
Food and drink posters from our collection can be used for decoration in bars, pubs, restaurants or at home. There are wine guides, meat cut guides, herbs glossaries. Aside from the function of decorating, posters of eye-catching breakfasts with cereal, sleek lunch with salad can inspire the taste and direct people towards healthy meals. We are what we eat. Indeed, you get a good physical and mental condition if you choose the right nourishment. Let our posters help you!