Sign up for our newsletter and get 10% off on your next order!
BUSINESS POSTERS
You need posters that are motivational and suitable to put up in your office or your company? For that reason, we provide you incredibly unique posters that make your company look more impressive and formal. With high- quality and amazing posters, you can create the art space to inspire you to be creative at work.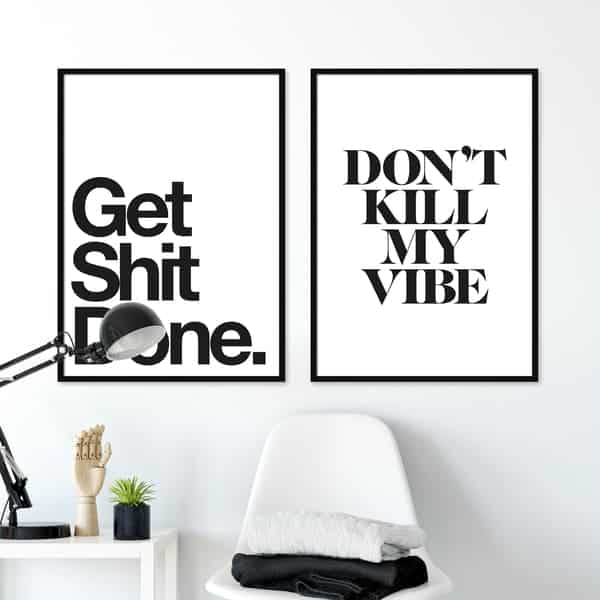 A WHOLE LOT OF BUSINESS POSTERS
You're wondering if Artsy Bucket has the type of canvas print you want for your business? Don't need to wander around – we got enough posters for your requirements. Illustrations for companies providing services, motivating quotes for energy or images of busy cities and skyscrapers, you can easily find them here. Wall arts for business are usually simple, easy to understand for not distracting staff and for encouraging customers. Of course, for creative working environments, you may also need exceptional and original canvas prints. Don't worry! We have any type you may want in high quality! Graphic designs, paintings, drawings to aesthetic photographs.
BUSINESS LIFE CAN BECOME ART LIFE
Your business office won't be boring anymore with this gallery of posters we picked for you! Topics are various, suitable for many kinds of office like beauty salons, spas, offices of paperwork. For example, if you own a spa, you can use a photograph of a model with mud face mask from our gallery instead of organizing an expensive photoshoot. This is a cost-effective measure to introduce your services and attract customers. While in office, you can use black and white text posters and graphic designs which can fit any color of office interior. Wall arts are like additive spices for the office life already considered monotonous. They are ready for sale at Artsy Bucket now! Grab one for your own space!