Sign up for our newsletter and get 10% off on your next order!
ART PRINTS POSTERS
Set the tone of your room from the walls out—"from the ground up" is so dated. Art prints with many colors and designs can bring a unique style for your house. Therefore, you can mix and match your favorite art prints on a gallery wall showcasing everything. Moreover, the best position for hanging fine art prints is usually above a piece of furniture or feature and avoid the empty space. Art posters look great at eye level, it's the reason art galleries and museums display works like this. Shop the best fine art prints designed by thousands of artists around the world and curate a gallery quality art wall in your own home at Artsy Bucket.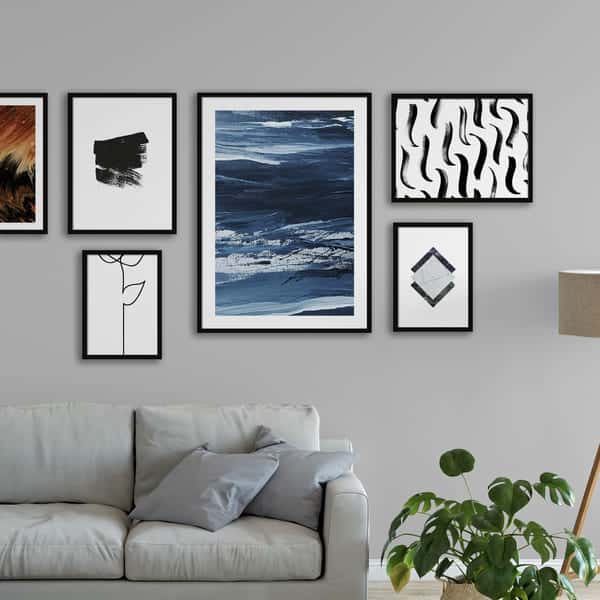 ART PRINTS COME IN A WIDE VARIETY
A variety of art print posters are here, ready for you to exquisitely express your identity! Whether black and white continuous line drawings or colorful abstract wallpapers, we gather all in a basket. The artworks we selected are something you find a little bit strange, a bit weird, but a lot of attraction. Indeed, artistic images can be considered one of the forms that reach the highest limit of creativity. Besides, we offer them in different sizes for you to choose one that suits your space the most. Now you can get for yourself a poster looking like a million-dollar œuvre d'art of contemporary artists!
IMPLIED MEANING IN AN ART PRINT
Art prints are a type of implicit art. They are in different styles: oil painting, digital design, digital painting,… They also stand out with different forms ranging from one simple brush stroke to energetic pigment layers. lt look like artists don't need to put any effort in these images since they may look like a work of a child. However, they tell a lot of stories that we haven't ever imagined they can do. Since these posters are already outstanding, your interior furniture may need to be minimal, being in neutral tones. Your visitors will definitely be attracted by aesthetically abstract printings made from hd photos we provide.